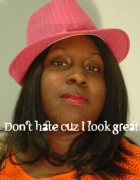 Wow, now this is just plain funny.
For some reason I'm posting random thoughts more than anything of true merit lately. Regardless, please listen to this audio sound bite by Lady Raptastic and Britney Spears called "Britney and Me". I was truly rolling in the office when someone pointed me to it.
The rest of the blog can get a little wierd, but this was priceless!