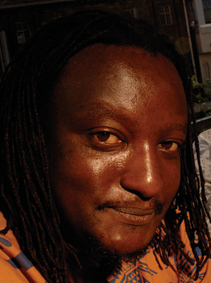 National Geographic recently did a special edition (September 2005) on Africa. I, of course, find the whole magazine interesting, but especially the focus on Nairobi – land of my childhood.
Inventing Nairobi is a refreshing change from the normal news/magazine coverage of Africa. It doesn't focus on the animals, the incredible scenery, the rural tribes or the upper-class decision makers. Instead, we get down into the nitty gritty of what true Nairobi residents think, and how they overcome the rusted cogs of beauracracy provided by an outdated government based in colonialism.
Binyavanga Wainaina has done a wonderful job of writing, and you can see and hear him first-hand through this link (which I highly recommend).