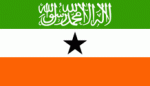 I thought I knew the geography of Africa fairly well, especially East Africa. However, I was doing some reading recently and realized that I did not know that the Republic of Somaliland had declared itself a country almost 15 years ago (1991). Somalia does not have the best reputation in the world, whereas Somaliland has been fairly quiet and peaceful as far as internal conflict goes.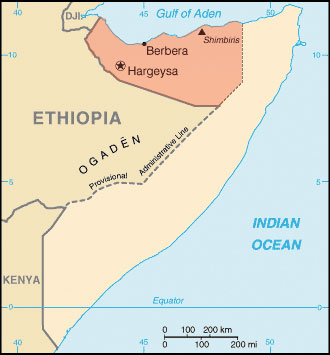 Because Somaliland is not recognized, the IMF will not lend them any money. This has made it difficult, but it has also been a blessing – Somaliland is virtually debt free! The government is run on a couple million dollars per year, and because of this lack of money they have little corruption within the government – another amazing fact.
It appears that the BBC did a special on unrecognized countries called Places That Don't Exist. Somaliland was highlighted, along with Transnistria, Taiwan, South Ossetia, and Nagorno-Karabakh.
They rebuilt their country after a devastating civil war with very little help from the outside world, but with sheer hard work and a belief in their own national identity they've been able to build a functioning state.
– Simon Reeve, BBC News Correspondent