I was happy to find someone at Slashdot had supplied a link to the first 9 minutes of the movie Serenity that I talked about in an earlier post. This is a completely legal preview, set up by Universal/United Int'l Pictures. You can trust the website you're going to.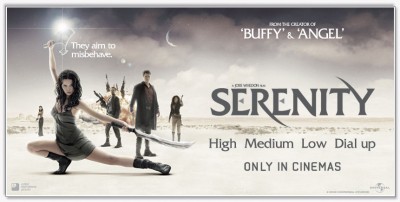 Also, if you happen to have read Ender's Game
or any of the other Ender's novels, you'll recognize the name Orson Scott Card as the author. He's written a review about the movie that is well worth reading too.