In an effort to truly upset the Somalians and Angolans who frequent this website I've decided to highlight a rather humerous, shake-your-head kind of funny, poke at their national flags. I've never heard of them, but "Grande Reportagem is a Portuguese news magazine that is recognised for its investigative reports and excellent photo-journalism." In this case they decided to take a poke at social or political issues in certain countries and see how they are represented on that countries national flag.
You have to click on the flag and read the insert to enjoy this one.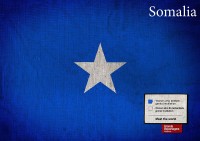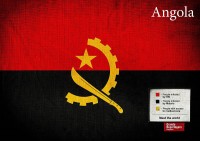 Link to the other 3 flags.