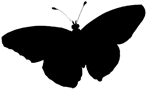 I'm in San Diego, CA at the Emerging Technologies Conference (ETech). Currently, I'm in the "Designing the Next Generation of Web Applications" seminar put on by Jesse James Garrett and Jeffery Veen of Adaptive Path (well, Jeffery now works for Google since Measure Map was bought out a couple weeks ago).
So far they've discussed that viewing the web, and designing applications for it, you have to see through 2 sets of eyes:
Those who see the web as a place to build software applications
Those who see the web as hypertext – publishing online
There are also 5 levels to consider when designing an application:
Strategy – who is it for, what it's supposed to do
Scope – functionality needed to make it work
Structure – how do those features fit together, how does the user move through it?
Skeleton – how do you make those relationships REAL on the page
Surface – how do you make it not just pretty, but visually effective?
SIDENOTE: There are about a 50:1 ratio of men to women here.
NOTE #2: If you look at the schedule of speakers/sessions and are interested in one, let me know and I'll try to attend it and give you feedback.