Just when you think you have an original idea…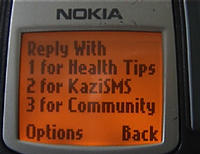 Piloted in Nairobi, Mobile for Good an idea by OneWorld UK, was developed through a partnership with Vodafone. It connects people to news and jobs using SMS enabled mobile phones.
Besides proving that there is a market for this type of technology, they have shown that everyday Africans will pay for it. Right now it costs about 7 Kenyan Shillings ($0.10) per SMS message or request. Over 30,000 people have used the Kazi560 service for job hunting alone.
The most exciting idea, and possibly the one that will most ensure its success, is that they will be franchising Mobile for Good to interested parties. I traded emails with Shashank Kansal, OneWorld's New Business Manager, where he let me know that a rough figure for a franchise would run GBP 50k (approx $85,000), depending on the country of course.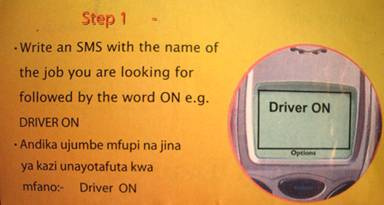 I'm extremely impressed, though not surprised, by the success of the pilot project. Vodafone has proven itself to be very forward-thinking in embracing the project, it spells nothing but more money for them in the future. It's no wonder they are the #1 mobile phone provider in Africa – they have strategic vision and foresight. If I was one of their competitors I would be moving swiftly to get a horse in this race.
If you ask me, Mobile for Good is just scratching the surface for what can be done. I'll be interested to see what is done in the coming year. Something tells me it will be a big one for technology in Africa.