This weekend my dad and I sat down for about 8 hours and went through old slides from when they first went out to Africa as missionaries. There are 3 rather large boxes, 2 of which are full of slides and 1 with "normal" pictures. I'll probably post some of them over time as, since so many of them have such great stories behind them.
Through a complicated combination of old slide projector, a scanner that accepts slides, MacBook Pro, and Photoshop we were able to digitize 160 of the 350 that we deemed worthy to save in a digital format. Here are a few of the results: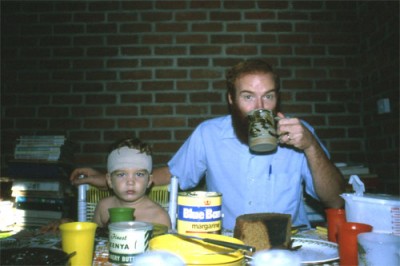 My older sister taunted me into jumping out of the hammock on the back porch when we lived in Juba, Sudan. That was the first of many cracks to the head… Thank God that he made me as hard-headed as I am. Yes, that is Blue Band and Kenya Creameries Butter, we used to bring it all the way up from Nairobi when we were able to get to the big city.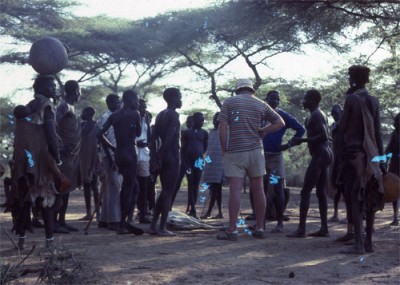 Welcome to Riwoto, Sudan! Driving way out in the African bush for the first time to what would be our new home for many years my dad happened to
drive over a Taposa calf
. This is the Taposa people's one and only show of true wealth, much like the Maasai. Not a great start, but it all ended well when my dad purchased the calf.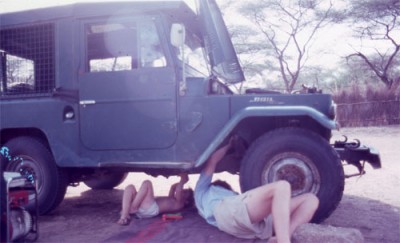 Yani, I was born to be a
fundi
(mechanic)! However, since that time my fundi skills have diminished greatly… I still love Toyota Landcruisers though, and likely always will. I will vehemently debate their usefulness compared to a Land Rover all day long.