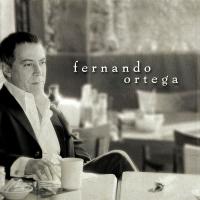 Yesterday I went to a concert by Fernando Ortega. He told a humerous and moving story of when he was a young man living in a house run by an elderly lady who rented space to him and 2 other guys. She was the most helpful and kind person he had ever met, she had a great impact on his life, and many others that she came into contact with. Fernando then went on to sing a song about her, titled "Mildred Madalyn Johnson".
This got me thinking about my life. Would someone ever deem it worthy of writing a song around? I doubt it, not at this point anyway. Songs are written about people who have passion, dedication, consistency and above all else selflessness. That's what makes them special enough to move others. They care more about others than they do themselves.
So, have you inspired anyone enough for them to write a song, book, a letter – maybe a note?
Selflessness
We're so often caught up in ourselves, doing things that benefit us, many times at the expense of those around us. How about flipping that around and doing things to benefit others? I know that in my life, the times I think and do more for others that I am a happier person.
Consistency & Dedication
It's not enough to do something once. Random actions are appreciated, but not generally worthy of a story. Just like blogging, the best ones are the ones that are consistent.
Passion
We're all much more transparent than we might like to admit. People see whether or not we believe in what we're doing. They see the passion in our actions. If you want to be remembered, it'll be because you did something you are passionate about.
Note: heaven help him with that website, but you can find a sample of the song there. Look for the album cover above.