It's been a really good day of meetings. I had the chance to meet with Riyaz Bachani, an MIT grad and a real expert in networks and backend development. He took me to see some university students who are trying to build a "network of techies" within Nairobi. It's a good idea – just like in other tech hubs of the world, the goal is to get people talking to eachother and let the ideas flow.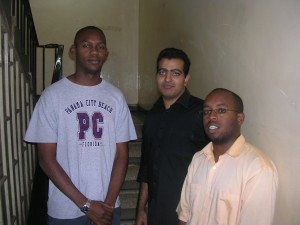 I was particularly impressed with a young man by the name of Eric Magutu, who along with Timothy Kariithi are trying to build out a commerial based file sharing web application for the local Kenya market. It's a good idea that has real potential to make money right off the bat.

I was also able to meet with Max, who is working with Sam and a full team of developers to build out a truly effective ecommerce application for the East African market called Ayo Africa. It's still in development, but they plan to have it finished in 2 months time. The Ayo Africa team has soem incredibly good ideas, and I'm looking forward to seeing the final implementation.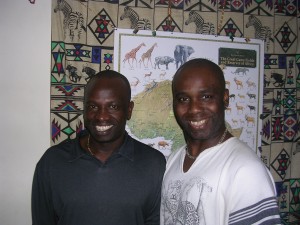 The Ayo Africa guys were also kind enough to let me watch the Germany vs Italy game at their pad. Thanks guys!