I'm off in the forests of Kijabe, Kenya at my high school's 100 year centennial celebration. It's a little difficult to get connected, so I'll keep this short. So far, the alumni barely lost the basketball game, but we squashed the current crop of rugby players 24-5 in the Rugby game yesterday. More news later.
Some RVA Alumni rugby players (AKA: Rogue Buffaloes)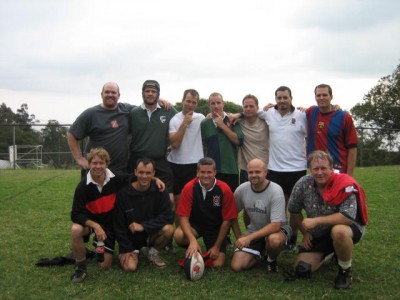 Kiambogo building with the new Centennial plaque and flag poles.