These do not constitute my "favorite blogs", there are too many of those. These are just 5 random blogs that I enjoy reading and want to share with others in honor of BlogDay.
African Bullets and Honey
A long name, but a great blog. I'm not a political writer, nor do I have the skill to write commentary as well as MMK. She does a wonderful job of weaving thoughts on political issues into life events. Some of my favorite pieces: buy an African farmer a chicken or a goat and Slavery in our Midst, the Nairobi House Maid.
Monkeyfoot


A blog of an old collegue and one of the most incredibly talented web designers I know. I think he's the best designer in Orlando, probably one of the best in the Southeast actually. This is his blog, usually used for ranting, which I find extremely funny. Rated R for language. Take a look at his main site as well, he's got an amazing portfolio.
Bankele
Brilliant business blogger, who happens also to be African. He specializes in news from the Kenyan business scene, and you'll also find job listings that are available in East Africa. He regularly runs the numbers on the Nairobi Stock Exchange, giving good assessments of movers and shakers on the trading floor. Bankele is a prime example of how business blogging can be successful.
The African Uptimist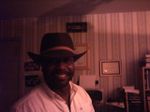 Not only do I love his blog's name, I love the content that Lawrence puts out. He entered onto the African technology blog scene just a few short months ago, but has added great new content in a very short amount of time. He has the ability to take a new concept, product or mashup and then analyze its usefulness. Look for in depth assessments and coverage here. A thinking man, and definitely a member of the African Digerati.
African Women's Blogs
African Women's Blogs (AWB) is both an aggregator of women's blogs from around Africa and a place to highlight particular thoughts, musings and blogs by women from around the continent. It's the brainchild of three highly intelligent and gifted women; Mshairi, Sokari and Mama Junkyard. It's fun to watch the blog grow, and I hope to see more women bloggers from Africa taking an active part.