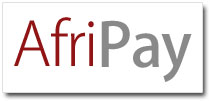 Ben Botes talks about the need for what Grameen Bank has done for India in South Africa. I agree, except not just South Africa needs it – all of Africa does.
Those who I spoke to in Kenya this summer will remember me talking rather excitedly about the need and opportunity surrounding a mobile banking system that I called AfriPay. I didn't really get into it in that post, but the opportunity goes beyond just providing a payment system, it also opens the door for an easy way to track and manage micro-loans.
How easy would it be to create a way for Africans to sign up for AfriPay and then allow them to also get access to a micro-loan? The numbers could start small enough that a default wouldn't blow the system. Say you started by offering up $10 for people with no credit history, no land and no banking record. As they proved responsible with it, that amount could gradually increase so that at a later date they had access to greater and greater amounts of credit.
What is needed is a starting point. Everyone knows how hard it is to just get that first bit to get on your way – this would provide that opportunity to the "long-tail" of users. Marry that up with the AfriPay system and you've got a real winner on your hands.
A lot of Western investors are wary of investing in Africa. Who cares? Let's have some African investors step up and do something here. As Muhammed Yunus has shown in India, a grassroots movement does not take inordinate amounts of capital to get going. It does need capital though, and it would behoove Africa to take it upon themselves to build this.