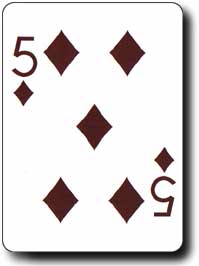 Max and Kevin recently tagged me with the "5 Strange/Interesting Things About You" meme. I actually haven't ever participated in one of these before, but thought it might be fun to try. Maybe I'll give myself a limit of 1 per year. 🙂
1. I'm a rugby and soccer referee
I've actually coached high school soccer as well, and truly love the game. I got my license for soccer shortly after my coaching stint, due to my frustration with the referees in Kenya. I got my rugby referee license because I wanted to stay involved when I lived to far away from any club to play consistently – this way I could still make it to tournaments and get a free t-shirt.
2. My first pet was a duiker
Growing up in Southern Sudan was a little different than the norm. When we first moved there we were given a baby duiker, an antelope about the size of a small dog, that had been orphaned from it's mother. She was a great pet, very friendly and gentle. She slept in the outhouse or the storeroom – where she was unfortunately stung by a scorpion and died.
3. Music is anathema to me.
I like listening to music, but I can't play or sing for my life. I tried picking up the harmonica for a while, but after realizing that it sounded like I was trying to strangle a cat, I decided to focus on other things. I guess we each should be thankful for what we can do well.
4. I like to win
I'm competitive and enjoy a good game. Usually I get teamed up against, but enjoy winning anyway. (my wife told me to put this one in). 🙂
5. I love books
Besides collecting Africana books, I enjoy reading good business books. However, my real joy is found in reading the kind of literature that brings nothing more to my life than a tickle of the imagination – fantasy. You'll often find me reading something from an author like Tolkien, George RR Martin, Neal Stephenson, Steven Erikson or Robert Jordan (those are my top-5 authors, to stick with the theme).
Alright, hope you enjoyed that. Now it's my turn to tag:
David Seruyange – there's a small chance he might participate…
Sokari – just because she always has something interesting to say anyway
Cedric – one of my white african friends from Germany
John Powers – one of my favorite commentors