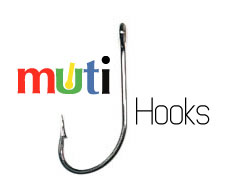 Neville just informed me of the newest release for Muti, called Muti Hooks. It's an API that allows any developer to access and use Muti in a number of ways. Funnily enough, Neville has named Muti's main hook "Captain Hook". Ahh, the subtle humor of developers… 🙂
To my knowledge, this is the first African Web 2.0 application that has an API. This is a big step in the right direction, and I hope that others follow suit. It means that we can start seeing mashups of African data mixed with the more familiar platforms like Google Maps and Flickr.
Muti hooks are small pieces of python code, written by users or third parties, that are called by the muti engine when certain events occur. They can be used to customize the muti engine to perform any imagineable task.
Here are some examples of tasks that could be done using Muti Hooks:
Notification about topics of interest (via RSS, email, SMS, etc…)
Be notified when an item from your blog or website is posted.
Cross-post to del.icio.us (or any other service)
Synchronise tags on your blog with tags on Muti
Basically, the uses are only limited by the imagination of the developer. Neville has created a Muti Hook for gettinge email updates of specific types of submissions to Muti. What I'm interested in is seeing developers create really useful hooks that are then opened up for any non-developer to easily implement.
So, who's going to create the first Muti Hook?