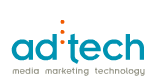 So, I'm out in San Francisco for the second week running. This week it's for the Ad:Tech conference on marketing and advertising. Basically, I had enough time to go home for the weekend, watch some rugby and play my new Nintendo Wii. Fun times!
Thoughts on Behavioral Targeting in Advertising in Africa
Advertising and marketing, especially online, is an ever-changing beast. I just sat through a good session on behavioral targeting, and wish I had a chance to discuss some of my thoughts on that with some of Africa's leading websites and news portals. Is anyone doing any behavioral targeting in African advertising?
If I were an advertiser on any of the African online newspaper sites or forums, I would like to make sure my money was being used to target the demographics that wanted my services. For instance, if I have a product that is better for locals at the country level versus wanting to only reach people in the African diaspora in Europe. It's a big difference and means a lot to me as far as ROI goes.
Of course, there's a difference in brand marketing and actually trying to get a transaction, but that just provides another difference that I wonder if the platforms are reaching out to?