If you're a budding Ansel Adams and would like to make some money off of your better photographs, there are a number of options to help you sell your photos. These sites will sell your photos (and sometimes vector art) and share the revenue with you. Don't think that you can submit just any old image though, most of these services have editors to make sure the quality stays high.
These are also great websites for designers to know about (as I'm sure most already do), since you can find more interesting images to use than you will find at the normal stock photography sites.
iStockPhoto

One of the more established sites, iStockPhoto has been around long enough to have a really solid inventory of images. They have a section for movies, Flash, vector files and normal photos. If you're looking for something eclectic, you can probably find something here.
Lucky Oliver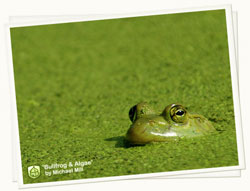 One of the newcomers to the show, Lucky Oliver is both original and high quality. I've had a chane to meet one of the founders, and his vision for Lucky Oliver is something that will make designers and photographers happy – keep an eye on these guys. I use them regularly, and highly recommend becoming a part of their community as either a designer or photographer.
Shutterstock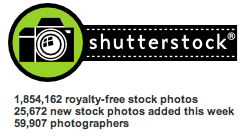 Shutterstock gives you vector and normal images, just like the other two listed. How it's different, is that you pay on a monthly or yearly subscription, not on a per image basis. They seem to have a good selection and if you need a lot of images, this might be a good service for you.
Spy Media
SpyMedia is a place where you can take advantage of being in a good, or lucky, situation. Say you're out at a show, a sporting event or catch something newsworthy with your camera – well, now you can sell that image directly to news outlets. Members can place "bounties" on getting a certain type of picture, or a picture of a certain person. Fulfiling that bounty allows you to get paid. A similar service to this is Citizen Image.

[UPDATE: Here is another great micro-stock photo review, an article on why micro-stock photography is displacing traditional photography business models, and a blog post from a professionals perspective.]