Last night a number of bloggers, programmers and IT folks were able to get together for a little get together in Nairobi. Throughout the night about 20 people passed through the bar/restaurant where we met.
Among those present were bloggers Steve Mugiri from the Ntwiga blog, Juliana from Afromusing, Daudi Were from Mental Acrobatics. Riyaz Bachani, who organizes Skunkworks and the last BarCamp Kenya with Josiah Mugambi also came.
We had a great time over drinks and some Nyama Choma (beef and goat). A couple of us are off to a nearby orphanage today, then off to TED tomorrow.
Here's a few pictures: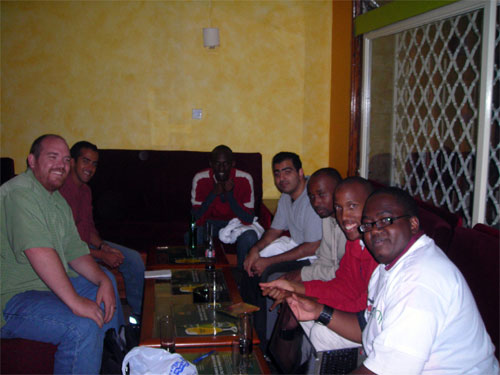 some of us early in the evening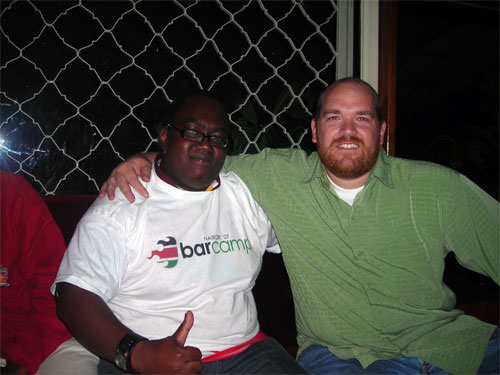 Me and Mental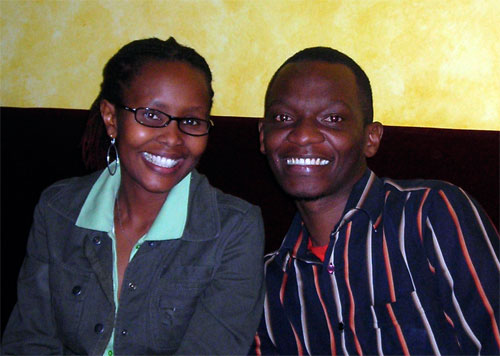 AfroMusing and Jacob a local developer)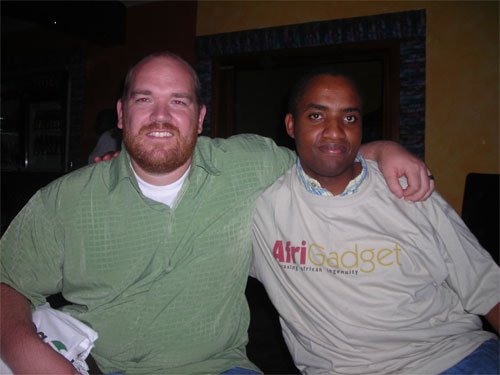 Ntwiga and Me