Just got into Arusha, Tanzania on the bus from Nairobi for TEDGlobal 2007. There's nothing like taking a 6-hour crammed, slow bus to remind you you're home. I was immediately reinvigorated when I started seeing everyone at the hotel though. I've already ran into a number of people that I only knew through blogs and email, what a great way to begin.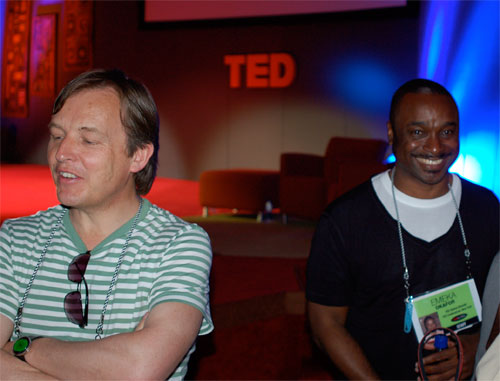 Emeka Okafor, TEDGlobal Director and Chris Anderson, TED Curator
Emeka Okafor is the director of TEDGlobal, since I've always been a fan of Timbuktu Chronicles, it was great to finally meet face-to-face. That goes the same for Nii Simmonds of eNubia, Eric Osiakwan and David McQueen.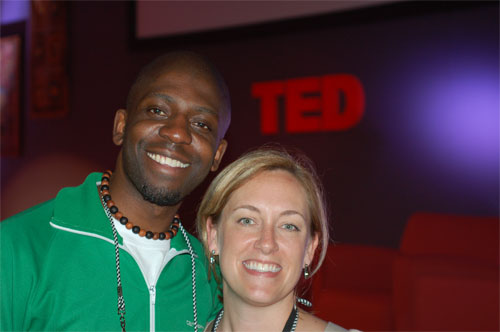 David McQueen and Kelly Stoetzel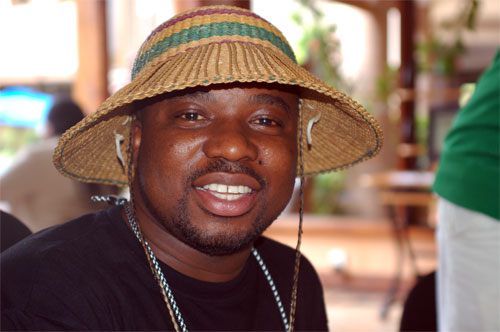 Eric Osiakwan
The registration and setup here is outstanding. In a short conversation with Emeka, he told me about how helpful the Tanzanian government has been, but also compared directing this conference to directing a NASA space shuttle launch. A South African team came up just to do A/V and lighting, they've completely redesigned the whole hall.
This is just the beginning, more on the conference as we start tomorrow.
[NOTE: New AfriGadget post on home made welding machines made in Kenya.]