Joseph Mucheru has been named the new site lead for Google Kenya. This was whispered to be happening, but at today's Google lunch at TEDGlobal the position was made official by Francoise Brougher, Director of Google Business Opportunities.
This is great news for East Africa and Google. They're getting one of the true leaders in the ISP space, and someone who has a great deal of experience navigating the many difficult situations that arise in the African IT sector.
Below is a picture of Joseph talking with Russell Southwood (who writes the excellent Balancing Act emails)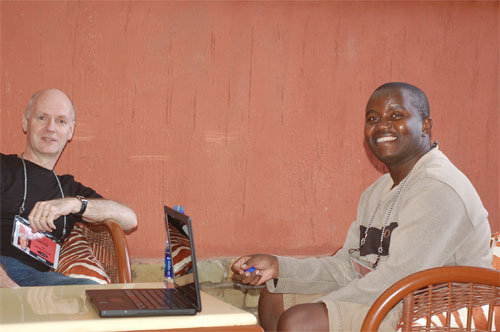 (more pictures on Flickr)
Congratulations Joseph!
(Note: This is Google's first sub-Saharan Africa employee, not counting a couple sales guys in SA)