I have this theory: Books are like food.
You see, there's the stuff that's good for you, the stuff that helps you grow, some have certain types of vitamins to help you fend off diseases and sickness, others are like junkfood, etc…
When I travel, I tend to read a lot of "junkfood" books. Thrillers, fantasy, sci-fi – you know the type. It's kind of like grabbing a candy as a snack, since you know it'll be good and keep you going. Of course, you can take a bad analogy to far, so I'll stop here. 🙂
By the way, once in a while you find some gems. Interesting books that I've read in the last couple weeks include, all of which I recommend: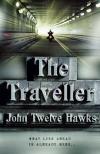 The Traveler by John Twelve Hawks
This is rather interesting, no one knows who the real author is – he "lives off the grid". It's an Orwellian story, much like a modern day 1984. Very compelling ideas, even if rather fantastic in nature. I wouldn't suggest any ludites or conspiracy fanatics read it.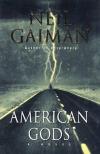 American Gods by Neil Gaiman
Odd. That's all I have to say. Very well written and interesting, but odd… It's the story about the decline and clash of the "old gods" brought over to America by immigrants and the rise of the new "tech/city gods" of the modern world.


Thank You for Arguing by Jay Heinrichs
Not junk food, but a useful book on the art of persuasion. A lot of good tips and thoughts on what to do to ensure that your ideas get agreed upon or "win the day", whether at home, work, school or presenting.