Madagascar is one of the African countries that doesn't pop up in the news all that regularly. It's an island of incredible diversity – you can find animals and plants there that are found no where else in the world. However, one of their biggest problems is that their rain forests are being clearcut as people expand into some of the untouched regions.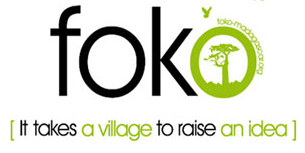 4 African bloggers from there have united on a project to make a difference. They aren't just talking, they are doing something. Their goal is to focus on one village in the Southeastern region of Madagascar, with one of their goals being to help save their forests, you can follow it on their new site called Foko. In their own words:
The project is multi-pronged with emphases on tackling environmental issues that directly affects the villagers, building sustainable infrastructures, empowering the villagers to seek manageable solutions, especially the women and providing an efficient health care program.

The underlying philosophy behind the project is that all programs initiated in the village will be able to self-sustain in the long run because emphasis will be put on an effective cost-revenue strategy.
It's great to see bloggers networking and getting together to do things. It's the power of the web at work – the ability to communicate easily. Of course, I believe that this culminates in offline interaction, which is exactly what Foko is.
The bloggers:
Andriankoto Ratozamanana (Harinjaka)
Joan Razafimaharo (the Purple Corner)
Lova Rakotomalala (the Malagasy Dwarf Hippo)
Mialy A. (Windows on the new World of SipaKV)