I just got an email from one of the editors at Deutsche Welle asking me why there are no Africans taking part in their annual Best of the Blogs awards. I hadn't heard of the awards, so I headed on over there to find out what was going on. It turns out that the Best of Blogs (or The Bobs) is sponsored by some pretty big players (Technorati, Global Voices, Toshiba and O'Reilly to name a few) and looks legitimate.
What's wrong with this picture?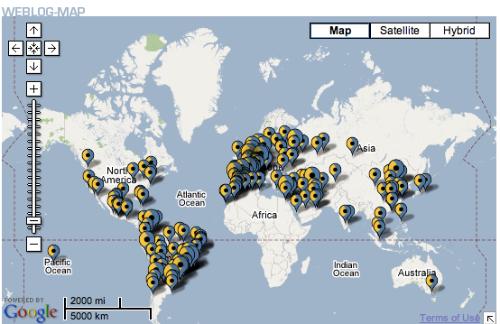 When it comes to how Africa is portrayed on the web, we are partly responsible for what the rest of the world sees. We have no right to be upset when Africa is excluded when we won't even take the time to promote each other, the countries we come from and the ideas for which we stand.
There are a great number of exceptional writers throughout Africa. I finally chose to submit one of my favorites – Chippla's Weblog, but I could have just as easily chosen any of the excellent bloggers elsewhere. With all of the bloggers in South Africa and Kenya alone, it's a small wonder there hasn't been any submissions yet from those 2 countries.
(small correction: it looks like there are a few blogs representing North Africa from Tunisia, Algeria and Morocco)