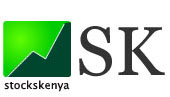 As I was looking into the landscape that is online stocks and markets in Africa for a post I did recently about African stock market opportunities online, I looked long and hard at StocksKenya. It was particularly intriguing to me because they've taken a very hyper-local approach to information on the stock market in Kenya. They're building a strong and focused community, and they have a real chance to grow this into a money-making business.
Josiah Mugambi, one of the three minds behind the site and someone that I've had the chance to meet a couple times in Nairobi, graciously did an email interview with me.
What is the basic background behind StocksKenya?
We came up with the idea behind stockskenya.com early last year (Feb 2006). We got tired of perusing through papers for daily updates on the stock exchange and the task of analyzing trends was not easy since this required manual entry of daily prices into a spreadsheet. We also had in mind a personal finance manager online that we would individually use to track our finances and portfolios.
So we registered stockskenya.com and slowly began development. Between the three of us; Edwin doing most of the development work and Ted and I doing research and data collection as well as testing, we had the makings of a prototype by May 2006. We were doing these in our spare time (roughly 5-10 hrs a week in total). A friend of ours who also runs a stocks agency was also encouraging us to develop a portfolio manager that would enable agents of stock brokers on the Nairobi Stock Exchange to service their clients more efficiently through the internet.

What kind of user and traffic information can you share with us?
By Aug 2006 the first version of the site was complete. We began to tell our friends about it, mainly to enable us to weed out bugs and to improve it. It was not until late Sept 2006 that traffic began to increase significantly after the site was featured in a local daily. The discussion forum has been very active too. The growth in terms of contributors has been gradual especially after Sept-Oct 2006. We have not actually done any marketing campaign but have quite a reasonable amount of traffic for a site in Kenya. We have about 4000 registered users on the site with the number growing. We also receive about 60,000 visits on a monthly basis.
Have you realized any profit from this venture, how about the return on investment of time spent?
As a business, the site does sustain itself, and provides some return on our investment, though we believe that its greater potential is still unrealized. In terms of input, majority of the resources have come from the three of us – the technical and limited financial input that has been done.
What's in the future for you and the others at StocksKenya?
We are also intending to provide a platform similar to stockskenya for the East African region as the regions stock exchanges develop.