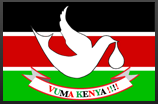 Vuma Kenya! Concert in Boston
A group of young Kenyan professionals in the US has been working hard over the last 2 weeks to put on a fundraising concert in Boston. The event will take place on February 02, 2008 (7:00 pm) at the Roxy downtown. If you're in the area get there! If not, you can donate through the website at www.vumakenya.org.
I've had a chance to be on a couple of the conference calls with these guys, and I can tell you that they are passionate and committed to making this a success. The group is politically ambivalent in this initiative, choosing to band together in times of crisis rather than fracture over tribal or political differences. Let's support them and hope that we see more of this in Kenya too.
Catch the Africa Cup of Nations on AfricanPath
Joshua Wanyama of AfricanPath has been hard at work growing his site. African Path will broadcast the Ghana 2008 Africa Cup of Nations from January 20th till February 10th, 2008 online. The games will be available as both live feeds and as saved games for those who missed the live broadcasts. In addition a forum on the African Path Village will provide an ample platform for all soccer fans to discuss the games. Enjoy the games!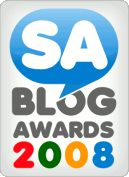 2008 South African Blog Awards
Nominations for the 2008 South African Blog Awards are starting up on February 11th. Here's hoping that there is a lot less controversy than last year. If this blog post is any indication, then I think it's off to a good start.
It would be interesting if someone were to put together a pan-African version of this type of thing too. Beyond the general ego boosting that these events have, I tend to find a lot of really neat niche blogs that I didn't know existed through the nomination process.