The last couple days has seen the launch of 3 new websites from established African bloggers and developers. Impressive work to say the least!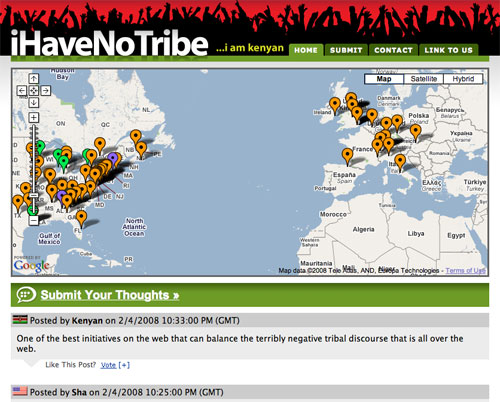 A website dedicated to positive discourse on the Kenyan conflict. From the mind of David Kobia, part of Ushahidi and behind the now-closed Mashada forums. David showed it to me on launch as a prototype late last week, it's amazing to see that it already has poems, thoughts and prayers from Kenyans all over the world.
Don't tell him, but I think he's just having fun with his newfound love of map mashups… 🙂
Nudjit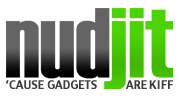 A high-tech gadget blog from some well-established South African bloggers (Justin Hartman, Gregor Rohrig, and Nic Haralambous). I'm a gadget guy, so I've already added it to the reader and to AfriGadget's blogroll.
"The site aims to inform, entertain, and alert South Africans about the gadgets that are available to us. Our gadget reviews don't just highlight the technical aspects but will also judge how well they work, where one can get them, and if our local technology infrastructure can actually support these electronic toys."
Kabissa
Kabissa.org has launched their brand spanking new website. Kabissa is a social tool for African civil society organizations. What does that mean? Well, it's a social networking tool for African organizations focused on social change in Africa.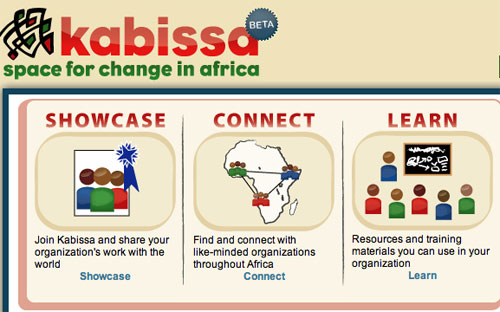 This is another site created by individuals who are well-respected within the African digital scene, Tobias Eigen and Sokari Ekine.