Remittances (money sent back home from Africans living abroad) back to Africa constitute some big numbers for Africa. About $10 billion gets sent to sub-Saharan Africa. That's the official number of course, a World Bank report stated that it's likely double that amount, due to Africans using non-traditional means to send capital back home.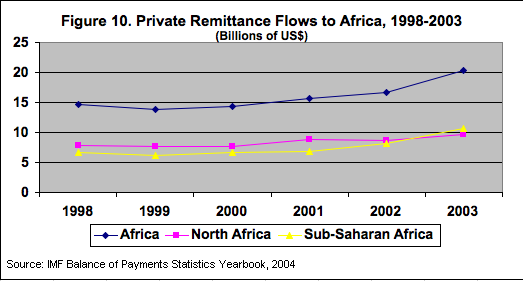 Even though that is only 4-5% of the global remittance market, it is still no small amount of money. In fact, it constitutes a huge opportunity for both the middleman helping to transfer the funds, and the countries receiving the capital inflows. What I'd like to focus in on is the middleman.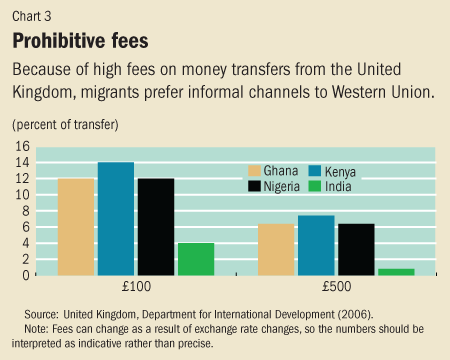 Why is the cost for sending money back to Africa so exorbitant? Compared to other developing nations, Africans abroad are being fined for being African. You'll pay two times as much to send money from the US to Uganda ($20) than you would to Mexico ($10).
Why does it cost so much?
First, volume. The amount of money being sent back to Africa, and the competition to handle those transactions are smaller than they are to places like Mexico, parts of Asia and South America. So, simple economies of scale weigh in to the equation.

Second, you have to look at the available options for anyone wishing to send money back to their home country in Africa. Ever since the September 11 attacks in the US, there has been a lot more rules and regulations surrounding any type of capital flow, which has made it harder to operate in this field.
The two largest global companies are Western Union and MoneyGram. Bank-to-bank transfers are a less expensive option for some, unfortunately most Africans don't have a bank account, so that's not always feasible.
In the past couple of years, we've seen voucher-based companies spring up that provide a third option, allowing Africans abroad to buy vouchers over the internet for their families back home. It's a very interesting field, examples of this include MamaMikes in Kenya and Zimbuyer in Zimbabwe.
Finally, the third way that we're starting to see money being transferred is through mobile phone credits. WIZZIT and MTN Mobile Moneyin South Africa; M-Pesa in Kenya; Celpay in Zambia and the Democratic Republic of Congo are leading the charge, and we're likely to see more innovation in this area soon.
Increasing Competition and African Governments


The only true way to drive down costs will be increased competition within the African remittance industry. We're starting to see that with mobile payment options and voucher-based remittances.
What I also expect to see is more African governments finding ways to make this capital inflow easier. We saw this last year when the Kenyan Minister of Finance, Kimunya, came to the US to talk to the Kenyan diaspora.
This is just too much money to have such a high fee places on transfers. It's large enough that global and local player will continue to compete and drive the costs down over time.
Other Articles and Resources on African Remittances