Over the last couple of months I have been in the process of moving from my consultant position to working full-time on Ushahidi. One of my favorite projects to be a part of was the redesign of Investing in Africa, by Ryan Shen-Hoover. We've rebuilt the site from the ground up using Expression Engine as the core CMS, and have redesigned the look and feel completely.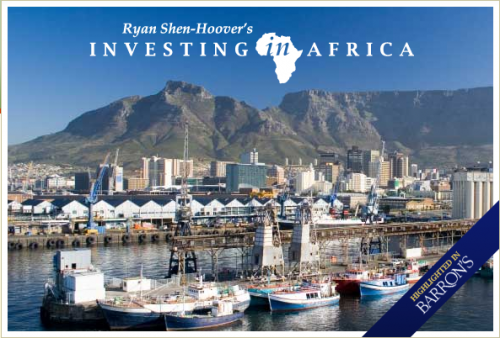 One of the benefits (most of the time) of working so closely with people is that you tend to get to know them pretty well. Ryan ends up being one of those quiet and unassuming individuals who has a great depth of knowledge pertaining to Africa's capital markets. As he states:
"…there is another side of Africa that gets a lot less press. It is a place full of hopeful and enterprising people who are confident of a better future. This is the Africa that I believe is home to some of the most attractive potential investments in the world today."
At Investing in Africa, Ryan profiles companies and gives monthly detailed reports on his insights into local markets. So far his library includes annual reports, announcements, and financial results for more than 350 companies spanning 16 markets.
A few last changes are on the way, and a few bugs to be worked out. However, it's up and ready to use, so take a look, sign-up for access to company reports, and definitely subscribe to his monthly newsletter ($49 annually). Below is a sample: