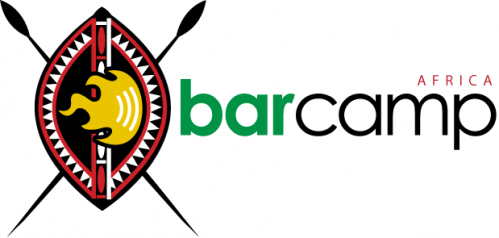 There has been a lot of talk in the Kenyan tech backchannels over the upcoming Barcamp Africa. Kahenya has a posted the email thread from the Skunkworks email list into his blog for further reading – it's worth reading for context alone.
The two biggest points of contention seem to be over the name "Barcamp Africa", with the conference being held in the US, and the fact that Google has agreed to sponsor the facility for it to take place in.
On the Name
The first thing I'd say is, don't get caught up in the nomenclature on this one. Barcamp Africa happening in Silicon Valley is being put on by a couple people who are from Africa, or have a vested interest in what happens here.
From what I understand, it's really only about drawing attention to African projects and initiatives in the world's largest tech mecca: Silicon Valley. Could one/should one be held in Africa? Of course, but at a local, level like we already see in Kenya, Uganda, Rwanda, South Africa, etc. I'd also be interested in seeing one at a continental level, but so far haven't seen anyone step up to take charge on that idea.
I know for a fact that Kaushal and Ellen specifically didn't want to be the "owners" of Barcamp Africa as a name. From my conversations, they are hoping that other Barcamp Africa's happen around the world (inside and outside of Africa). In fact, they wouldn't even spend the $10 on registering the domain name, so I did that in their stead to make sure that no squatter would jump on it (it's available to anyone who wants to use it).
On Google Sponsorship
As anyone who has put on a Barcamp knows, it does take having a couple sponsors to put on a free conference. They've been talking to almost every tech company in the Silicon Valley trying to get them to sponsor the event – by either providing facilities or money for food, etc. After a lot of work, Google finally came on board to sponsor the facility (and they've got one of the best facilities around), so it's a big win.
Speaking of Google sponsorship of free tech events outside of the US, it should be noted that they happily sponsored our own Barcamp Nairobi in June, and showed up to participate in Barcamp Kampala in August. If anything, it should be the African tech companies who should be ashamed for not sponsoring their own local talent at these events.
On Africans in Africa Taking Part
I've added my two cents in with the Barcamp Africa team of creating some way for people from around the African continent to take part. One of those ideas would be to set up a live stream of what they're doing, but that's not truly interactive. What would be even better is for them to setup one of the rooms where people from Kenya (or elsewhere) could signup for a 20-30 minute spot to address everyone in the US. Then, when your slot came up you could give a Barcamp talk just like everyone else. It would require a certain amount of bandwidth of course, but might be just the type of thing to get everyone involved.