Eric Albertson from Duarte Design, the firm behind the excellent book Slide:ology, is here to tell us how to creat more effective presentations. I'm a HUGE fan of these guys, so this is very exciting for me. (One other great resource for presentations is the Presentation Zen blog.)
He starts off by telling us not to start a presentation by opening up presentation software to begin. "That's not a presentation".
"Step away from your computer, grab a paper and pen, and that's how you begin to create a great presentation."
The most important thing to know and understand before a presentation is the audience. Eric recommends creating an outline of just who is in the audience and creating a profile for who that really is, what he calls this an "audience map".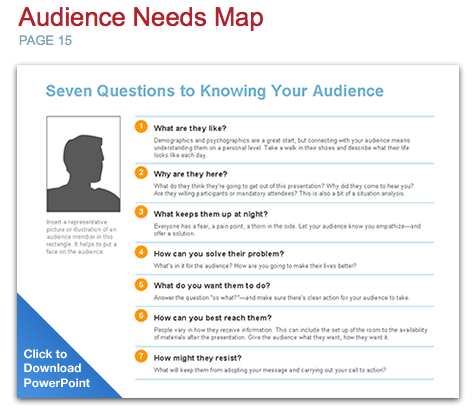 (download link)
He's talking a lot about process of how you go about ideation of the presentation, not about how to really create the slides themselves to be compelling. So far, it's been about how you understand the presentation arc, the audience and the logic and/or emotion that goes into the way you communicate.
S.T.A.R. Moments
Something
They'll
Always
Remember
To really nail a talk, you need to find a STAR moment, one that's repeated at the watercooler the next day. It's the way that people remember your talk, that phrase or visual that resonates well after the presentation is over.
Visuals
We finally, after all the other parts of the process have been done, start to put together the actual slides and lay out our story and data.
"Minimize the unimportant, maximize the important visually."
3D charts are really hard to work with, be careful with them, and also be careful with choosing the right type of chart.