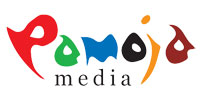 I've been waiting for someone to create an African ad network for a couple of years, and I'm really happy to see that Pamoja Media has launched. Started by Joshua Wanyama (of AfricanPath) and Benin Mwangi (of Cheetah Index), it's an ad network created to serve advertisers trying looking for a one-stop-shop for publishers in Africa, or that reach Africans in the diaspora.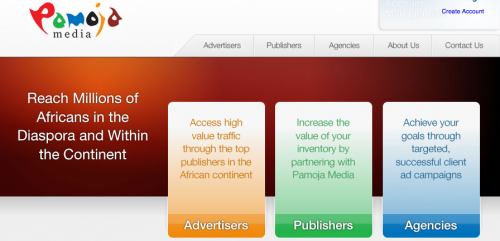 Publishers
Pamoja is brand new, and just starting to get going. That hasn't stopped them from gathering an impressive list of publishers with a total of 10 million impressions dedicated and another 10 million more confirmed impressions if ad inventory is filled. That's impressive, but more interesting is to see some of the names on their list of publishers, including: Mail & Guardian (South Africa), the Daily Nation (Kenya), Modern Ghana and Stock Market Nigeria.
Other publishers are welcome to apply, as long as they meet the following requirements:
Be focused on Africa, or the African diaspora
An Alexa ranking of 250,000 or better
Have a minimum of 2000 pageviews per day
Be aesthetically pleasing (or at least not embarassing)
Advertisers
as whoever has been involved in this knows, getting publishers on board is the easy part. Everyone of them is happy to go with the media outfit that will provide them with a solid amount of advertising income. Getting advertisers is the hard part, and that's where Pamoja Media is focusing their work now that they have the initial 20 million impressions. Current advertisers include Pingo, PoaPay, Accents Telecom and Zain.
Advertisers joining so far have come in because they've seen the brand name portals available through the network. Pamoja can get them on board at a better rate for a smaller advertiser than if they go to the Nation or M&G themselves, because they do a bulk buy with multiple advertisers. As the network grows with other large portals giving up excess inventory, Pamoja will become even more attractive than it already is.
Joshua Wanyama and Benin Mwangi of Pamoja Media
(I happened to take this about 1.5 years ago on a chance meet up)
Final Thoughts
Pamoja is onto something here. One of Pamoja's really big focuses is to get advertisers to start looking and buying advertising on websites built for African readers in Africa. That means they need to continue looking for partners who can extend the value of the African network in Europe and Africa – people and agencies who already have connections. It will be crucial for those relationships to come together in order for more brandname advertisers to come on board and give even greater credibility to the network.
Pamoja is new, so like any other startup they have to prove themselves before the bigger advertisers come to the table. Right now they're attracting small- to medium-sized advertisers (outside of Zain) through providing value added consulting and design services. With that capability, and time and proof of success, the network should be able to increase their margins and possibly roll out additional business units.
I think a lot about the fact that most Africans aren't online reading websites in Africa – the penetration just isn't there yet. That means this is a perfect time to grow a business and grow a name in a space with little to know other competition. As it the market grows, so will Pamoja.
Closely related to that last point is the fact that there's a wide open space in the mobile market in this space too, and I hope that Joshua and Benin are thinking strategically about how they will incorporate mobile advertising in their network in the near future.