On the remote plains of Tanzania, about two hours from the city of Dodoma, a company called Iron Monger Group churns out farm tools handcrafted from spare truck springs. It was founded for a mere $100, enough to cover the cost of an anvil. Now, five years later, business is booming; Iron Monger has even begun exporting tools to Zambia and the Congo. (Link to Village Enterprise Fund website)
Click the image below to read the article from Business 2.0: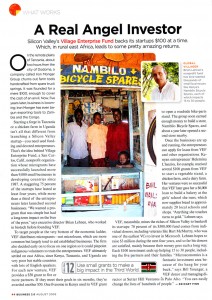 I've always felt that Microeconomic development had a great deal of potential in East Africa. I remember visiting Bududa in Western Uganda, seeing the potential small business opportunities there. If a person has the drive to make something of themselves, and the discipline to push their profits back into the enterprise, there is money to be made. When you're dealing with the kind of people who have that entrepreneurial drive, and the business acumen to make it successful, it only makes sense to invest in them.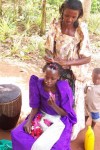 There are definately challenges to doing business in East Africa, especially for those who start with little or nothing. First, as intelligent as most Africans are (just like anywhere else in the world), there is still a need for education on basic business best practices – things like basic accounting and cash flow. I can think of many a Kenyan who has great business ideas and who has had the money to get started on something, only to have it crash shortly thereafter. My experiences have taught me that many times they make a profit, but do not reinvest that into the business, thus causing their business to wither, shrivel and die.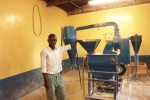 Second, the cultural situation in rural Africa is that whoever starts to make money is expected to share the wealth with the whole (extended) family. That expectation significantly reduces the operating budget, and in my opinion, allows individuals to leech off of their own and not take responsibility for their own financial well-being. While there are exceptions to this, and trickling down money to family for them to use to start their own enterprises is a good example, it hurts more than it helps.
Everyone likes to point to the US as the land of opportunity – the opportunity resides in other countries as well, people just have to want to do it badly enough and have the assets (money and brains) to get it done. The fact that this is an American led effort (in this example) doesn't matter. Personally, I think African's should be taking care of African's if at all possible, but that's another article all together.