Yesterday's talk by Herman Chinery-Hesse was one of the highlights of TEDGlobal for me. He is the owner of SoftTribe, the leading computer technology company in West Africa, and a dynamic speaker and visionary. He's been a trailblazer in what he called, "tropically tolerant software."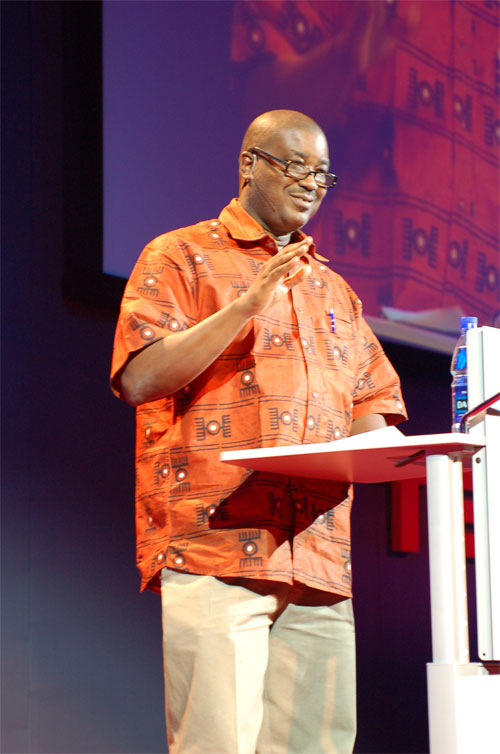 He stated the reasons for what he believes Africa has been left behind. His theory is that there are "hunted" and "hunter" nations. Some countries are positioned as places to go and grow businesses, others are positioned as the places to go and take resources from.
Herman stated one thing that I think will rub some in the diaspora the wrong way, but he uses his own life as an example:
It is not dignified for an African to live their whole lives overseas.
Now, the most exciting part to me. Herman went on to announce his new mobile payment system that will be rolling out sometime this year.
It's phone carrier agnostic
It's bank agnostic
It's based on text messaging
It's distribution is through merchants (just like how phone cards are sold here)
I've been beating my drum on this for some time, and I'm absolutely thrilled that such a leader in the IT space in Africa is leading this charge. This is the "missing link" for so many things in Africa, from eCommerce to remittances, this is is GREAT news!