One of the most ambitions items at Maker Faire Africa this year in Johannesburg, South Africa is Samuel Ngobeni's "art car". He's a designer from Germinston, who has spent the last three years building his ANIMAL car, from the ground up, that means the frame and all. It's a work in progress, though starting in 2011, it's not quite done yet.
The first thing you'll notice about it is that it's completely covered in denim. When I asked him why, he said, "because it's tough and can withstand a lot of things like the sun and rain, like the cowboys, that's why I chose it."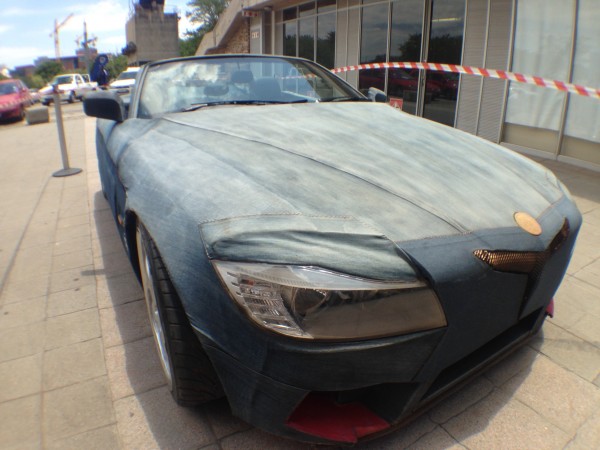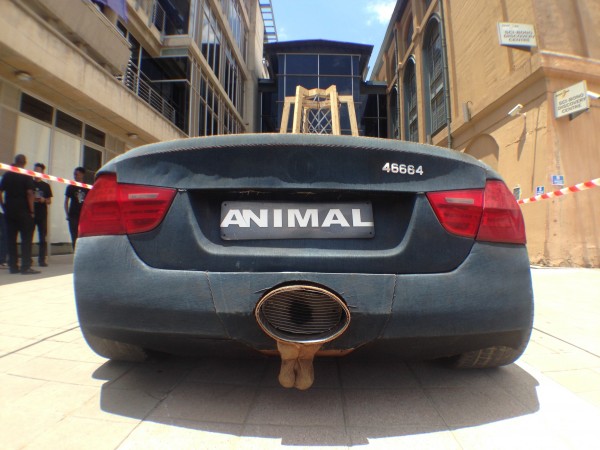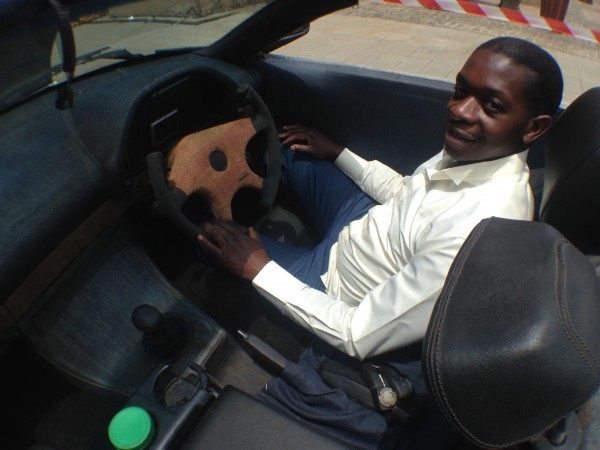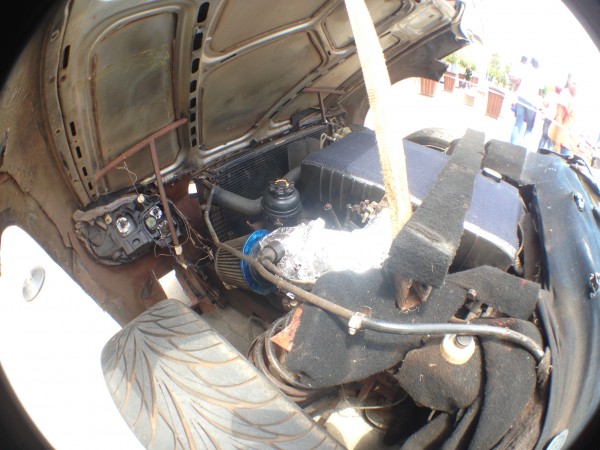 At first glance, from afar, it looks a bit like a BMW shape, but when you get close you can tell just how much customization and work went into it. Then, when he opens the hood and shows you underneath, you can see that he actually hand-built the whole thing with steel piping and sheet metal, by hand.
It's running a 3 liter, straight 6 cylinder engine, has suicide doors and leather seats.
Samuel's next big idea is to find a v8 or v12 engine, slap that inside a custom built 6-wheel vehicle (4 in front, 2 in back) and then skin it all in croc-skin. His denim ANIMAL is already pretty slick, so his next car can only get better, and it sounds like it'll be a lot more powerful and meaner too!

How You Can Help
It's difficult for designers like Samuel to get far on their own. He's looking for someone who can take him to the next level. We're setting up an email address for him now, but you can reach him on WhatsApp at 0822 110122 for now.