I've finally gotten around to adding a simple calendar of African technology events that are upcoming focused around the continent and abroad. The astute amongst you would notice it in the navigation above. It is meant to be a resource for others to find (and tell others of) conferences that they are interested in.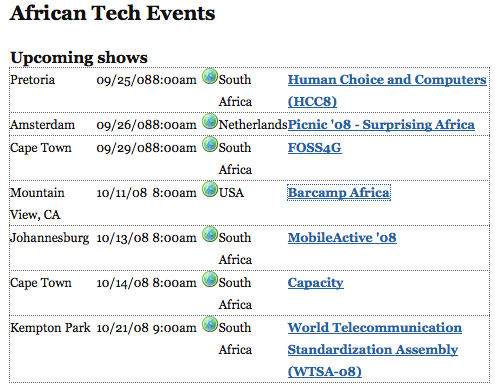 If you have an upcoming tech event, contact me and let me know the following information:
Name
Dates
Venue
City, Country
Website
Short summary of event
I know there are some Barcamps and local tech events upcoming around East and West Africa. Get them to me to add to the calendar. It seems like it's all South Africa at the moment.
[sidebar: yes, I know it's not pretty yet, I'll get to that as I can… I'm using Dan's Gigs Calendar WP plugin for this.]