Everyone wants to compare any up-and-coming tech city in the world to, "The Next Silicon Valley". That idea is dead on arrival, yet we're seeing many a reference to it in the media for places like Nairobi and Cape Town.
Paul Graham's essay states this best (please, read the whole piece):
"What it takes is the right people. If you could get the right ten thousand people to move from Silicon Valley to Buffalo, Buffalo would become Silicon Valley."
A model for African startups
Yesterday I spoke at Mindspeak, a monthly meeting in Nairobi where people in the business and tech fields talk about what got them to where they are. During the Q&A session after I spoke there was the recurrent question and comparison between what we're trying to do with the iHub and how we see the increased critical mass in the Nairobi tech space, and if that was going to make us the next Silicon Valley.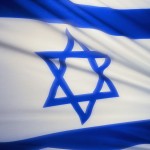 That's the wrong model for us. Instead, we should look closer at the Israeli model.
"Very often, local high-tech startups can't find the funding here," Mr. Glaser said. "They get funding elsewhere and ultimately move their locations from here to be closer to their investors."
Israel already has a culture of innovation and entrepreneurship, which leads to a strong startup culture. Due to geographical and political constraints, startups that create high-tech products and services are forced to look at their growth strategy early on. When a company starts gaining traction, they spin out their executive and parts of their operations to places like Silicon Valley, New York, Cambridge, etc, while maintaining parts of their operations in Israel.
We've seen the same with a South African tech firm. Yola (old name: Synthasite) moved first their executive team, then part of their operations, to San Francisco. Shortly thereafter, they raised an amazing $20m.
Of course, the Israeli Model, requires more than just up and moving half of your startup to Silicon Valley. That's a simplified formula. However, it does serve as an indicator for what we should be looking at here. Instead of trying to grow the same ecosystem that took decades to develop in California, we should look at what works for us.
Key ingredients needed:
A network of investors, mentors and connectors in the bigger tech hubs of the world that help incoming African tech companies and help them take the next step. Most of these should be well-placed African diaspora.
A policy and legal framework in African countries that allow them to build and succeed/fail quickly so that they can take that next step globally.
Seed capital and incubation options for early stage prototypes and business testing in-country.
Teach entrepreneurship and leadership within the education system, especially at the university level.
You'll note that none of these items can be done by just one entity, it takes a concerted effort by multiple parties, including investors, academia and government in order for both a high-tech startup culture to come into being and for success beyond a countries borders to take place.
Certain cities in Africa have the ability to pull this off, including Nairobi, Johannesburg, Cairo, Accra and Lagos. Others have a chance too, but these 5 have the critical mass that makes it more possible, though none of them are there yet.