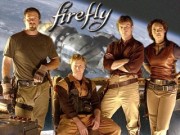 [Update: I just watched the movie, and unhesitatingly recommend it!]
A friend recently put me on to last years TV show from Fox called Firefly, by . The best way I know to explain it is it's "Star Wars meets a spaghetti western". I'm reminded of the fun Han Solo side of Star Wars – smugglers, close calls and humor. Throw in some six-shooters and a few bar fight scenes and there you have it!
Firefly ran 14 shows, cultivated a group of devoted followers, then was axed. Fox saw fit to air it on an evening where it would get few viewers, aired it after sports programming (suicide), and then best of all – they aired the shows in the wrong order, thereby confusing everyone. It was a masterfull stroke of seppuku.
Because it had such a devoted following, Fox saw fit to fund a movie of the show – Serenity. Joss Whedon (the writer) and the cast from the show are all in the movie that was released today. By all accounts it has received great reviews, doing what Lucas has hoped to do in the last 3 installments of Star Wars (but has failed miserably).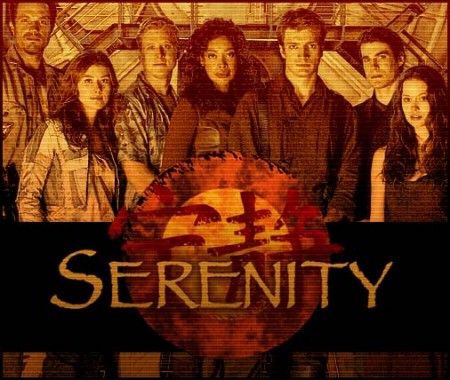 Check out the movie trailer for yourself: Serenity Movie Trailer Link. This White African strongly recommends both the show and the movie.