Web 2.0 is all the buzz these days. It's something I've been very interested in before it was even dubbed "Web 2.0" by O'Reilly as a marketing term for their conference.
Mike over at Addison Rd still has the best write-up on what Web 2.0 is. I shamelessly use his paragraph when trying to explain the concept to clients. It's that good:
Web 2.0 is exploding. It's a new way of thinking about design, user experience, identity, social connection, and integration that all gets bundled up together in one handy phrase, "Web 2.0".
(Read the rest)
Anyway, someone's put together a really neat visual smashup of all the logos of these companies. Call it Logo 2.0.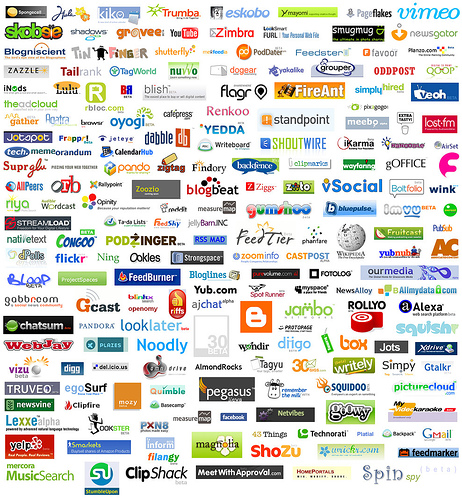 Even better, you can edit Web 2.0 with another Web 2.0 application. Perfect!