Here's the latest look/feel of the $100 computer (One Laptop Per Child) that I've written about before.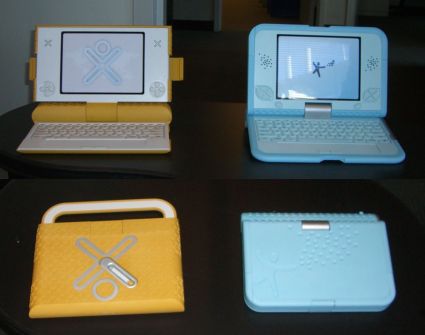 This follows close on the heels of my latest post on how technology can help change Africa – on purpose. Imagine 20,000 Ugandan kids running around with these. Networking with each other, learning to hack and program and generally changing the way Africans interact with computers.
The map below represents the countries where they plan to pilot (green), the countries that have expressed an interest at the Ministry-of-Education level or higher (orange), or that are interested but still seeking government support (yellow). I'm glad to see Africa represented, but I would really like to see the whole map of Africa colored. That would at least mean that the African nations are paying lip-service to the idea.