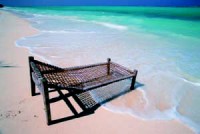 I just read a great article on A List Apart that talks about working only 4 days a week instead of 5-7. It's a short article, worth reading.
So why is it important to work less? What's the big deal?

The reason is that when you work less, it gives you more time to experience life and think; you can use the extra time to not only spend with people you love, take up hobbies, or invest in causes you believe in, but also to have ideas. Some of our best ideas have come while driving, gardening, reading, or painting on the weekend.
It also plays along with my way of thinking on… well, thinking. You need that off time to get your mind straight. I wrote a little piece a couple weeks back that talks to this same issue.