For some reason I got on a kick looking into differnt blogs from around Africa. I was looking into Uganda recently… not for any particular reason. I don't know any of these bloggers, but found them all compelling reads in their own way.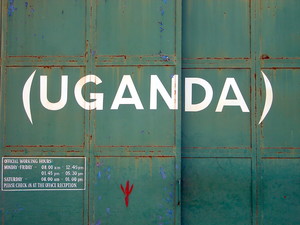 I Left Copenhagen for Uganda
I recently came across this blog of a lady who is a Danish aid worker in Uganda. It really is a compelling read. I found myself spending altogether way to much time reading it. Take a look and see for yourself.
Mad and Crazy
By a man named Iwaya in Kampala, Uganda. He writes very openly and honestly. A good read.
Ivan Presents
Not sure how to best categorize this blog. It's one of those blogs that will suck you in and cause you to spend more time reading than you should.
Uganda Watch
A watchdog blog on Uganda. Much like it's sister site Sudan Watch, they focus on political, military and social unrest. Very interesting.
Deanna in Uganda
An Canadian expats blog.
There are more very good blogs from Uganda. In fact, there are two other blogs that I've read recently that I really wanted to add to this list, but I can't remember their names for my life. Anyway, I'm sure they'll come back to me and I'll add to this list as soon as they pop up.
In an African Minute
Josh's blog on technology and life in Uganda. (Thanks Lydie, this is one of the two that I forgot – crazy since I read it all the time). Here's Josh's list of top Ugandan bloggers too.