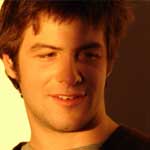 A young Swiss entrepreneur who grew up in Kenya, Matthew Herren, is working to bring updated digital textbooks to school children in Africa via satellite. He represents a new breed in Africa; instead of relying on the "aid" community, he is trying to build a viable business that has a chance at being self-sustainable through the free market. This is what I find both interesting and exciting.
The viability of digital textbooks and satellite connectivity as the major means of internet traffic are yet to be proved. With a traditional aid organization backing them, I would put little faith in its longevity. However, since each of the stakeholders bears financial responsibility (in both costs and profits), the chances for success are greater.
Herren hopes to launch a network of businesses across Africa that will sell and service the satellite receivers and hand held PCs. A country's education ministry would hire one of these companies to provide and maintain its educational-download system–and slash the per-pupil cost of providing classroom materials by more than 20 percent.
I hope to see more and more venture-backed investments in Africa of this sort. Let's stop treating Africa like it needs handouts, and start investing and expecting real returns on those investments through proper business plans.
[Update: JKE is telling me that Eduvision might be sidelined right now. I still like the idea of using the free market and investors instead of aid agencies for development though.]