Jahazi: Simplicity and Speed for the Common Mwananchi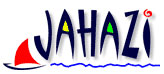 A group of Kenyan developers have been working for a couple of years to develop an all-in-one solution for email, sms, chat, browsing, etc called Jahazi. It's a client-side application that you have to download, which means it will be housed on your computer. However, the data is all stored on their servers though, not on your computer – which means as long as you find a computer with Jahazi on it – or you carry it on a USB stick/drive – then you can access your information.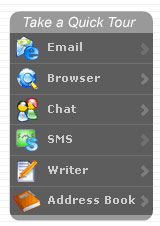 Jahazi works off of a simple "channels" system. You add the channels you are interested in having as a part of your account, be it email, SMS, chat, a web browser or an address book. They're building the service to be extendable so that other developers can add channels and make new services available to the Jahazi userbase.
I like what I see so far. It's a well designed, easy to use and fast Flash application. I imagine it's even faster if you're sitting in Nairobi, seeing as I have to deal with a number of international connections to get to the Jahazi database. I imagine that the number of users for a free service like this will skyrocket if they can get critical mass within the cyber cafes and if they make it a better/cheaper way to SMS.
What I like
It's hosted in locally (in Kenya) for locals
Portability via USB
Extendability allowing for other developers to create more channels
It's viral – you get 25 free SMS's when you use Jahazi to signup more friends
What I'd like to see
A web-based version
A scaled down mobile version
Ability to use a different email address instead of the default (username)@jahazi.com
Below is a screenshot of the email channel: