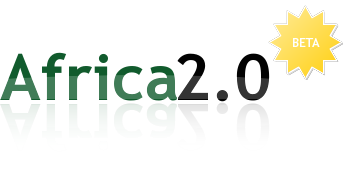 TEDGlobal: Africa, the Next Chapter is a good catalyst for the idea of "Africa 2.0", the meme started by Ethan Zuckerman. If I could sum it up, I would say it's the thoughts and actions around the idea that Africa is coming into its own. That the "Cheetah Generation" is starting to take control of things, not waiting for government or international aid organizations to tell them what to do and get started on changing Africa themselves.
Of course, I believe this is best embodied in the tech sector. Specifically, we see it on the web and in the mobile space. Companies are building new web applications, web sites and mobile tools that connect Africa in ways not previously seen.
There is a new drive, I saw it in the 4 different countries I visited in the last 2 weeks. Individuals are striving to take charge of their own little part of Africa, I talked about it with the technologists from 40 different countries at TEDGlobal.
In South Africa, we see the traditional media (The Sunday Times and Mail & Guardian) embracing new technology to reach a younger audience. We see startups web apps like AfriGator, Zoopy and MXit creating the next level of web interaction for South Africa.
In Kenya, the designers, developers and business types are talking. Skunkworks is a weekly meeting started by Riyaz Bachani, Michuki Mwangi and Josiah Mugambi that opens discussions that cover the spectrum. The ideas expressed there for mobile applications and locally-hosted web apps are incredibly innovative.
In Tanzania I talked to developers that were working on local solutions that weren't being met by the big global companies (much like what Softtribe does in Ghana). In Uganda there are some soon-to-be-announced capabilities in the mobile space that will drastically affect interaction between individuals in East Africa as well as in the diaspora.
Overall, we're seeing Africa come into its own. In my area of expertise, technology, I see it more than most. What TEDGlobal did was allow me to see this same innovation and desire to control Africa's destiny showcased in a number of different fields. From media to medicine, Africa is stating that it can create it's own wealth. I have no doubt that we'll see this trend continue and come to fruition in the coming years.