I know this is off-beat from my normal posts on Africa-tech, but I just love the rule-breaking ways of PayPerPost (that, and I get some inside info since I know them…).
I had the chance to meet one of the founders of Overture at TEDGlobal last week and talked to him about their groundbreaking foray into putting advertising on search results. He assured me that they were just as maligned as PayPerPost has been to date.
Anyway, it appears that PayPerPost has gotten another round of equity funding, $7,000,000 to be exact. It's by Draper Fisher Jurvetson, so a big name in the VC field too. Congrats Ted! That's the kind of bankroll that allows you to do a few things.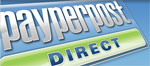 Besides the money, PPP has opened up what they call PayPerPost Direct. It's a directory of bloggers that lets bloggers set a price for their blogging services. You're first met with a huge listing of bloggers, you then filter that grouping to find bloggers that meet your needs for advertising your product or service. By clicking on the blogger's name you can see some details and decide whether or not to hire them (see below).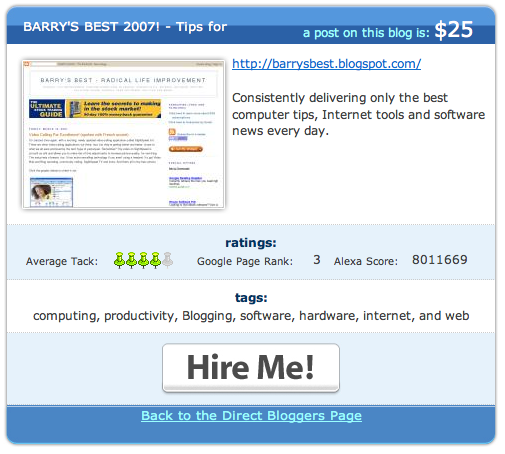 All very easy and straight forward.
By the way, it's worth noting for those outside the US that you can still get paid by PayPerPost if you can't use PayPal. Just notify them of your circumstances and they will send you a check instead.