[note: this was written on Thursday of last week, but my site went down… I almost lost my mind. True story.]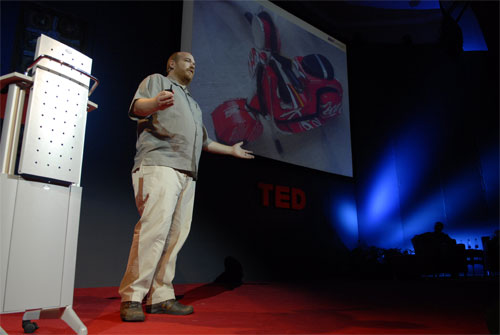 On Stage (more TEDGlobal pictures on Flickr)
I was given a moment to share some of the stories from AfriGadget here at TEDGlobal. Speaking in front of this group was a little unsettling, so I tried to prepare something that was both to the point and interesting.
My main point was this:
African's are bending the little they have to their will, using creativity to overcome life's challenges.

The examples on AfriGadget showcase African ingenuity, the type of ingenuity born of necessity.
I did a quick recap recording of what I said, or at least what I think I said, since it's all a blur now…