President Kikwete or Tanzania, Larry Brilliant of Google.org and Bruce McNamer or Technoserve have just announced the Believe, Begin, Become competition in Tanzania. This has previously been done (last year) in Ghana. It was a huge success there, leading renewed enthusiasm for entrepreneurship around the country.
In fact, one entity has launched the "Triple B Fund" in Ghana that has $20 million earmarked to be used in funding the winners of the Believe, Begin, Become competition.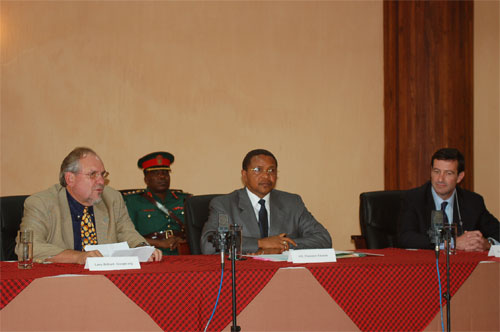 There are so many Africans with an entrepreneurial spirit. This "Cheetah Generation" has a lot of constraints; managerial skills and access to funding just to name a few. President Kikwete expresses his thanks and excitement for putting this competition into place here in Tanzania.
Best quote of the event:
Mkia wa mbuzi unafagia pale alipokaa
(A goat's tail only reaches so far, but a cow's reaches to the hooves)