I can't imagine what a month it has been for William Kamkwamba. A few years ago he showcased his innate willingness to learn and overcome life's challenges by teaching himself how to build a windmill from scratch. Using only local materials, he created electricity for his home, in a village that had none.
He was the posterchild for TEDGlobal 2 weeks ago. William represented what so many at the conference understood about African entrepreneurship, creativity and ingenuity. He now sits in a position to further those dreams.
Now, with the help of TED and an unnamed benefactor, he has started his own blog, is using a TED-borrowed computer and has an email address. Currently, his mentor in Malawi Dr. Hartford Mchazime, is working with TED to find a good school for him to finish up at. Since William has an obvious bent towards mechanics and engineering, they are looking into opportunities to further his education in those areas as well. What a life changing event TEDGlobal was for him!
So, welcome to the African blogger ranks William, you are a very welcome addition. 🙂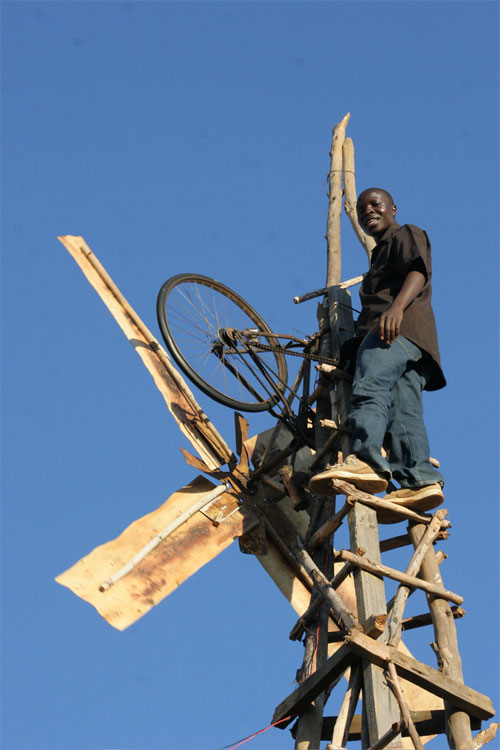 For the first 2 days at TEDGlobal few had heard of William. Since I had written about him late last year on AfriGadget, I realized who he was and had a chance to talk with him during one of the evening events. He is a very quiet individual, and seemed a little overwhelmed by the conference. This is a life changing event for him, and from the personality I saw in the time we had together, I would guess that he will leverage it for greater things. He's one of the guys I hope to be writing about again in the near future, and I think I will be…