Last month I covered some new websites that offer news on Africa in different formats and ways than how we see the main stream media generally using the internet. They embrace bloggers, user-generated pictures and comments.
AfricaNews, part of Africa Interactive, has actually been around a little while longer than many of the ones mentioned in that post. However, they've been in the middle of sourcing stories via bloggers well before this relaunch. The new site, redesigned to better showcase bloggers and user-generated media just went live today.
Mobile Reporters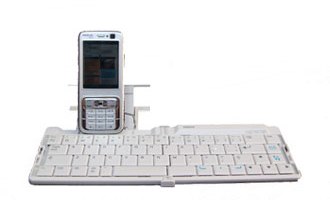 Probably the most innovative part of the whole site, the mobile reporters are Africans reporting via their mobile phones. Using GPRS-enabled phones, anyone can send images, articles and video to someone else. This is a huge, primarily because it means that the on-ground reporters don't need an internet connection at all – only access to a cell phone tower.
The Voices of Africa project is being piloted by 3 reporters right now – one from Ghana, Kenya and South Africa. They are using Nokia E61i phones to send in their stories, working through the technical issues to ensure that it can be rolled out to a much larger group of reporters around the continent.
The ultimate goal is to select, in each African country, a number of skilful (young) men and women (with the help of a local coordinator) and to equip these people with high-technology mobile phones (with a small foldable keyboard) where a special piece of software is installed to permit direct uploads of photos, texts and videos to the Skoeps server, from where they are transferred to the Africa Interactive website for publication.
This is exactly the type of example that I talk about when saying the African digerati can change Africa by using technology to over come natural inefficiencies. I'm really interested in seeing how AfricaNews develops this particular area of their website. I hope it doesn't get lost and overlooked by the busyness of the site itself.
I hope that other news sites and "new" news sites take notice as well. Let's see more coming from not just African mobile reporters, but from all African using their mobile phone as the platform to connect with the rest of the world and each other.
An example of a mobile report on an African businesswoman in Ghana.