Kenya is going through it's second major election cycle. It has been 5 years since Mwai Kibaki was elected and Kenya is facing a test: can it have another free and fair election? December 27th (tomorrow) is the big day.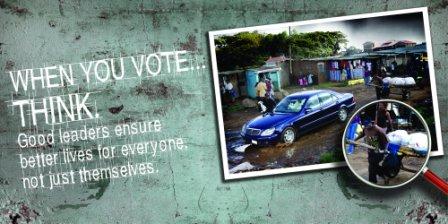 I've been particularly impressed with the AfricaNews.com media group. They use technology in innovative ways, creating real usable systems to report and connect with Africans on multiple platforms. In the case of the Kenyan 2007 Elections, in partnership with the Arid Lands Information Network, they have created a site where mobile reporters from around the country bring news about the elections.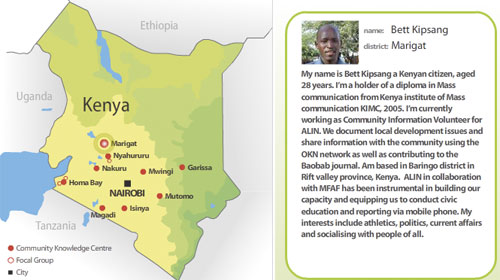 SMS Polling
Media Focus on Development have created a full multimedia campaign, anchored by TV and radio shows, that use SMS messaging and the website as key touch points. I found the SMS surveys to be quite interesting. The questions were posed by the TV and radio personalities and people were asked to text in their simple "yes" or "no" response.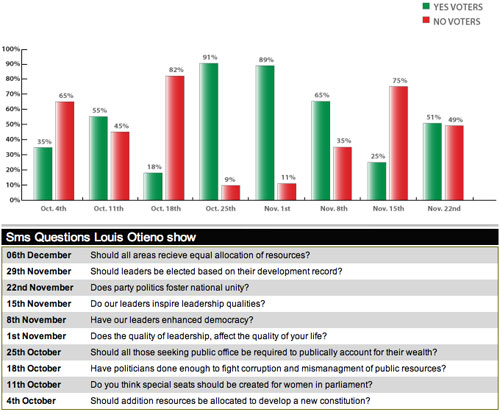 TV and radio have a much greater reach in Kenya than the web. Using these traditional media conduits as the anchor for their campaign is smart. I would be really interested to hear the numbers on how many responded to the questions. Did the campaign reach enough people to be significant?
Keeping an Eye on Kenyan Parliament
Of course, any mention of technology being used to monitor and report on the Kenyan political scene would be incomplete without mentioning Mzalendo. Created by Ory and M, two well-known Kenyan bloggers, Mzalendo is a usable database of information about politicians and their constituencies that any Kenyan can report into.
I'm still trying to find out if there are any organizations doing any type of mobile election monitoring, akin to what we saw in Nigeria using FrontlineSMS. If you know of any, leave a comment or email me.